Patent Attorney
and Inventor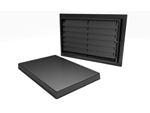 I am not only a patent attorney; I am an inventor with many products in the market. This gives me a lot of experience with what a new inventor must learn…


Learn More
At William G. Sykes our goal is to help inventors develop their inventions from an idea to the market (Art to Part to Market). From straightforward issues to serious litigation, we can provide you the experience and confidential advice you need to maneuver.
With William G. Sykes our first focus is to protect the invention and educate the inventor about non-disclosures, patents, trademarks and copyrights. We are committed to assisting you in a timely manner, and communication is the key to serving our clients well. Our goal is to provide you with exceptional, courteous service.
I am a patent attorney and inventor. My focus is to direct inventors as to where to go for drawings, modeling, prototyping, manufacturing, marketing, etc.